QUICK TIPS
BY STEVE GONZALEZ, C.G.C.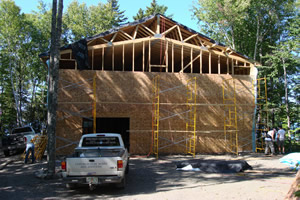 Helpful Ideas and Tips
Below are a variety of informative articles designed to help you get a head start when it comes to home ownership and working with contractors:


Save Time, Money & Aggravation During Home Improvement Season: Ever had a bad construction experience? Many people have...

Scam Alert!  Tis the season for families, food, and fun. For crooks, it's the perfect time of year for scams...

Loans & Financing for Home Improvements:  There are many types of loans available, some more advantageous than others. Here are the most common ones...



Obtaining Competitive Home Improvement Bids:  When bids are submitted, always be sure they include the following...

Energy-Saving Tips:  Top Ten Energy Saving Tips For Homeowners By Steve Gonzalez... 

Understanding the Subcontractor's Role in Home Improvements:  Subcontractors are generally hired and paid by contractors...



How to Negotiate Home Improvement Contracts:  Discuss with the contractors any specifications pertaining to your project which you feel should be included in writing...

The Construction Lien Law: What It Is and How It Affects You:  What is the Construction Lien Law and How can you protect yourself?...

Avoiding Home Improvement Scams:  A local reputable contractor who has been in business for some time usually has house accounts with local suppliers for the materials needed...



Project Awareness:   Here are some tips on avoiding the most common end-of-project nightmares...

Post-Disaster Tips:  If hiring a contractor, get a damage assessment and estimate of repairs first, before you sign a contract...


For more information about how we can help you or to obtain a quote call 954-817-3030 or use our contact form.