QUICK TIPS
Save Time, Money & Aggravation During Home Improvement Season
by Steve Gonzalez, C.G.C.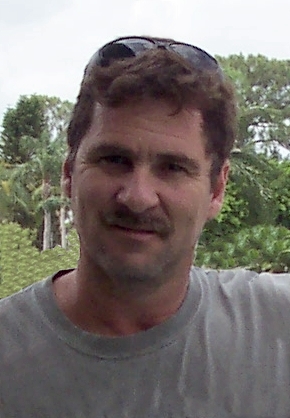 Steve Gonzalez, C.G.C
Ever had a bad construction experience? Many people have. Some complain of poor workmanship, extra costs, slow job progress, sloppy job sites and not receiving the materials or appliances they anticipated getting. Others have been left financially stranded by bankrupt builders or contractors. Still others have been just plain ripped off.

What's the problem?
Many people tend to put as much trust in a builder or contractor as they do their family doctor. It's important to remember that while we may know our family doctor for many years, a builder or contractor will most likely be a part of our lives only during our project — and until he's paid in full.
While considering that a builder or contractor we just met does not know our preferences and tastes, a shocking realization can occur — the builder or contractor's preferences, tastes and idea of "quality" may not be the same as ours. A contract stating that a new home will include "white appliances" can leave homeowners open to receiving whichever appliances meet the builder's or contractor's taste, preference — or cash flow. Just because a model home in a development has top-of-the-line, name-brand white appliances doesn't mean you'll receive them too.

What's the solution?
Communication and specifications. To get exactly what you want in a new home or remodeling project you must do two things: communicate and be specific.
The "communication" that must be done with a contractor or builder is not only verbal. In fact, it is mainly on paper — in the form of your contract. (Always obtain a written contract, no matter how small the job.) In order to get a certain type of white appliance, we must "communicate" it on paper as well as verbally. This is where specifications come into play. Specifications include a full, exact description of the items, materials or appliances you want installed or used on your project. Your "white appliance" description should look something like this: Brand X, Model #1234, color code #34 
(pearl white), 24 cubic feet, side-by-side refrigerator. That's specific. That's specifica-tions. And they should be included for every material and appliance you expect to see in your finished project.

Sorry, it wasn't in stock...
Be careful of clauses in contracts that state a builder or contractor's right to substitute items of "equivalent" value for those you specify. Add your own clause requiring the builder or contractor to notify you in writing of any out-of-stock items so that YOU may choose alternates.

If it's too good to be true...
Many people are too eager to go for the best possible price they are quoted for construction. The reality is that the best price is almost never the lowest price. The lowest price is more often a pitfall for added extras that can end up costing you more than the highest bidder's original price. Well-written specifications that become a part of your contract can totally eliminate the need for extras, while at the same time offering more comparable bids.

Do your homework.
It's a good practice to check the credentials of each contractor or builder you are considering. Be sure to obtain legible copies of license and insurance documents. Don't forget to include a copy of each builder's or contractor's driver's license.
Gather as much information as you can regarding your project to present to each potential candidate. Provide each contractor or builder with the same specifications so that they may all bid "apples for apples." Remember that your investment of time can make your project a more rewarding experience.

Steve Gonzalez is a nationally noted contractor with over 32 years experience in the construc-tion industry. He is the author of Before You Hire A Contractor: A Construction Guidebook for Consumers. For more information / ConsumerPress.com / Copyright 2008


For more information about how we can help you or to obtain a quote call 954-817-3030 or use our contact form.