ABOUT THE BUILDER
Steve Gonzalez, C.G.C.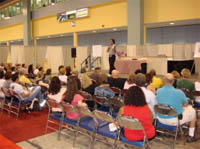 Steve has appeared regularly as a Featured Speaker at the Home Design and Remodeling Show at both the Broward County & Miami Beach Convention Centers.
During the past 30 years, nationally noted state-certified contractor Steve Gonzalez has successfully built over 100 homes and completed over 120 remodeling projects right here in South Florida. He firmly believes in providing individuals and families with attractive, comfortable, and convenient features and amenities, and that only quality craftsmanship and materials should go into every phase of each project to ensure the lasting value of a home. Gonzalez stresses the word "custom." From design to completion and beyond, he carefully reviews and incorporates each client's personal needs and tastes.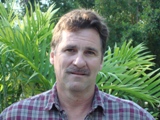 Gonzalez is also the author of 
Ready...Set...Build: A Consumer's Guide to Home Improvement Planning & Contracts and Before You Hire A Contractor: A Construction Guidebook for Consumers
. He is, in his own words, "on a mission to make a change," and vows to improve contractor/owner communication and procedures on a national level. In addition to being featured on CNBC's Money Tonight and CNN's Your Money, Gonzalez has been heard nationally on numerous radio syndicates including Hometime, The Business Radio Network, Home Improvement USA, and The Real Estate News Network. His books have been reviewed and recommended by hundreds of publications across the nation, including Home Planner Magazine, Log Home Magazine, Bottom Line Personal, The San Francisco Chronicle, The Miami Herald, and Real Estate Digest. Both titles are endorsed by industry leaders. Gonzalez is also frequently featured as a speaker at home shows, homeowner's associations, realty groups, and conventions.