QUICK TIPS
Top Ten Energy Saving Tips
For Homeowners
by Steve Gonzalez, C.G.C.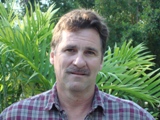 Steve Gonzalez, C.G.C
Air Conditioning & Ventilation: 
A good central a/c system will have a minimum SEER rating of 13. If replacing existing units, be sure to replace both inside air handler and outside cooling unit. These days, warrantees are a huge factor in deciding brands. One of the largest losses in energy in a typical home is the leaky ducts in the floor or attic. Check them and re-seal if necessary. 

The filter should be cleaned at least once a month and the air handler coils should be cleaned at least every 7 years. Attic or roof ventilation is important also. If you have eaves or overhangs, they should have vents. If you look in your attic, you should be able to see the light from these vents and be sure the insulation is not blocking the passage of air to the attic space. Properly spaced ceiling fans throughout the home will help circulate air effectively. Computerized t-stats will help keep unit off when not needed. 


Roofing: 
Lighter colors will reflect the sun while darker colors will absorb it. Heat is the main cause of roof deterioration. If you install a metal roof, be sure to use a good rubberized underlayment, as metal roofs will heat up quickly. No matter what material you finish your roof with; the underlayment and flashing are the keys to a good quality roof. 


Lighting: 
The use of motion sensors is a great way to save on exterior lighting as well as LED bulbs both inside and out. Consider solar or low voltage landscape lights. Night lights use much less electricity if overnight lighting is necessary. On a clear night, the moon is an excellent light source.


Landscaping: 
Keep all plants and greenery from touching your home. This will save the paint job and prevent deterioration of the exterior wall surfaces. Shading the home on the east and west side will help with energy efficiency.  Be sure the ground slopes gently away from and not toward your exterior walls to avoid water pooling. Properly sized gutters and downspouts help divert unwanted water from the home's perimeter. 


Painting: 
Paint provides an important role in day lighting. If you paint a light color on the ceiling in any given room and the wall adjacent a window, door, or natural light source, it will bounce that light throughout the room without the use of light bulbs. Painting the exterior of the home with a good quality acrylic on a well prepared surface will keep the home cool. 


Appliances: 
Energy Star rated is a good selection. Remember that the longer a refrigerator stays open, the longer it runs to cool back down. That mold on the weather-stripping will eventually create a leak. When baking in the oven, consider cooking tomorrow's meal or desert at the same time. The dishwasher will usually let you know when it goes into dry mode which is a good time to shut it off and let them dry with the exiting contained heat. Wait for a full load of dishes. Many folks have the habit of turning the cook top off after removing food from the burners. Try turning off the burners 5 minutes prior to removing the food and letting it simmer to perfection. The use of lids and properly sized pots on the burners will help. The washer and dryer use the same energy as a full load, even when half full. Keeping the dryer vent clean will optimize performance. Does your computer run all the time? 


Water Systems: 
Energy saving toilets use a maximum of 1.5 gallons of water per flush. You can purchase aerators for your faucets and shower heads which will cut down on consumption. You don't need to run the water the entire time you are washing dishes.
A blanket for your water heater and setting the temperature to 120 degrees will save energy in a big way. If you are building new construction, consider using a "loop" system which dumps previously heated water back into your water heater. Another alternative is to go with a tankless "on demand" water heater. Turning off the power to a water heater when not in use saves quite a bit. Does your sprinkler system have a rain sensor that works properly? 


Flooring: 
Hard floors will bounce air and light and soft floors will absorb them. Carpeting is considered soft. Wood and carpeted floors require low humidity and perennial maintenance. Grout on walls and floors should be sealed. 


Windows & Doors: 
Properly caulked windows and door frames with elastomeric sealant will assure no leakage from the frames; however, you may need to also caulk the glass perimeter with clear acrylic sealant to prevent leakage. You can also get solar film installed on your existing glass. Additional weather stripping will help keep out the elements. If you are building new construction, consider using laminated impact glass or double insulated glass on all exterior units with a darker energy efficient tint. White or lighter colored frames will reflect the sun and keep the frames cooler. The size, type, and placement of glass in a home are a key factor in energy efficiency and day lighting. 


Insulation: 
Be sure your attic has a minimum R-30 rating which is equivalent to approximately 10" of fiberglass rolled insulation. If your attic has loose or blown in insulation, you may need a density test to get the true "R" value due to the inconsistency of blown in products. If you are building new construction, consider using foil backed plywood decking for the roof in addition to the attic or rafter insulation. 


Steve Gonzalez is a master home builder / consultant / and author of "Before You Hire A Contractor" / ConsumerPress.com / Copyright 2008


For more information about how we can help you or to obtain a quote call 954-817-3030 or use our contact form.