QUICK TIPS
Understanding the Subcontractor's Role in Home Improvements
by Steve Gonzalez, C.G.C.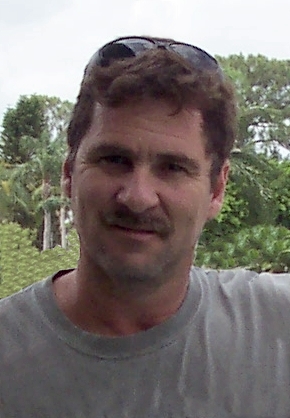 Steve Gonzalez, C.G.C
Subcontractors are generally hired and paid by contractors. They should not be viewed negatively, as they are usually specialists in their fields. Just as a dentist refers patients needing braces to an orthodontist, a contractor subcontracts a roofer to do a roof. In both instances, the services of a specialist within a field of work are rendered.

It should be kept in mind that it is not unusual for a contractor with many years of experience to perform several aspects of a job, from drawing plans to setting tile. There are, however, very few contractors highly qualified in every area of repairs or improvements. Therefore the services of a subcontractor are often used. Commonly used subcontractors are electricians, roofers, plumbers and tile setters, although they are not limited to these trades.

Ask the contractor you choose for the names of the subcontractors he uses, and to provide you with copies of their licenses or registration and insurance. Ask the subcontractors how long they have worked with the contractor. Many times subcontractors are a good referral source regarding the contractor's reputation.

Inquire whether or not each subcontractor uses their own crew (or subcontracts the work again!). Confirm whether or not the subcontractors use day labor (these are generally unexperienced workers, paid on a daily basis). Companies who hire this type of labor may refuse to accept responsibility for the actions of the laborers.

Partial waivers of lien and full waivers of lien should be received from all subcontractors. Be sure your contract specifies who is responsible for obtaining waivers of lien from the subcontractors, the contractor or the property owner. In almost all cases it should be the contractor.


Most homeowners don't want to subcontract any of the work themselves. A homeowner considering doing their own subcontracting should also consider the following:


• Scheduling and timing play important roles in subcontracting. Each aspect of a job is closely integrated.
• How will you coordinate the subcontracting without throwing the rest of the project off schedule?
• Doing your own subcontracting may require that you alter or delete the completion date requirements or penalty clause for late completion within your contract agreement.
• Will you always be on the job site to answer questions and make decisions?
• What will you do when the decisions you make affect other aspects of the job?
• Do you know how to handle material shortages, labor problems, errors and changes in design?
• Do you carry the same insurance coverages as a building contractor, that will cover the subcontractors should they get injured on your property?
• If you hire a subcontractor who stops production, for whatever reason, and it halts the work of the contractor, what will you do?
• Will you be able to pay the subcontractors yourself on a weekly basis?
• Do you have the experience to determine if the subcontractors' jobs have been done properly?
• Will you have money readily available to pay suppliers who bring materials? (Most contractors have supply accounts.)
• Will you be on site to sign for supplies when they are delivered?
• Do you know how to check the quality of the materials and supplies that are delivered, in case you need to reject them?
• What will you do if you need to fire the first subcontractor you hire and hire a new one? The work done by the first subcontractor probably won't be guaranteed by the second.
• Will you be issued the same warranties from subcontractors as you would from a general contractor?

The advantages of subcontracting on your own:
1) You can negotiate costs (this can also be done before you sign a contract).
2) You have more personal control over the job (and a lot more responsibility).
3) You can interview and choose each specialist working on your project.
The best recommendation for most homeowners is to thoroughly check out the contractor they choose and confirm that the company is financially stable with a good reputation for quality work.
Should you decide to do any part of the project on your own, be sure it is stated in writing in the contract agreement.
Steve Gonzalez is a master home builder / consultant / and author of "Before You Hire A Contractor" / ConsumerPress.com / Copyright 2008


For more information about how we can help you or to obtain a quote call 954-817-3030 or use our contact form.