QUICK TIPS
The Construction Lien Law: What It Is and How It Affects You
by Steve Gonzalez, C.G.C.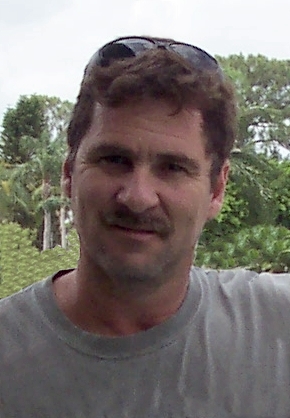 Steve Gonzalez, C.G.C
The Lien Law - What is the Construction Lien Law?
The Construction Lien Law allows persons who have performed labor and/or provided building materials on or for your property and have not received payment for their goods and/or services to make legal claim for payment against your property.

How can you protect yourself?
By becoming educated and understanding the law.

1) Be certain a Notice of Commencement (or equivalent document, depending on state law) has been filed before the start of your remodeling or construction project. The Notice of Commencement form is provided where building permits are issued for your area. This form must be recorded with the Clerk of the Circuit Court in the county where the property is undergoing construction or remodeling. A certified copy should be posted at the job site (or an affidavit stating it has been recorded with a copy of the Notice of Commencement attached). Make sure all of the information listed on the Notice of Commencement is correct. The Notice of Commencement identifies:
A) property owner E. lender
B) location of property F. surety
C) contractor G. amount of bond, if applicable
D) description of project H. date of commencement

Failing to record a Notice of Commencement or obtaining one with incorrect information may add to the possibility of having to pay twice for labor or materials, and/or may prevent the passing of code inspections.

2) Never make a payment without receiving a release of lien from the builder, suppliers and subcontractors, as applicable.

What is a Notice to Owner?
Contractors or suppliers will usually send you a Notice to Owner form once they are contracted to supply materials or labor for your project. It is not a lien on your property, however it is a legal document advising you that they are supplying materials and/or labor for your project. Be advised that not all states require Notices to Owner to be sent to homeowners. Always request releases of lien from any firm or individual who sends you a Notice to Owner.

Who is responsible for obtaining Releases of Lien?
You may want to stipulate on the project contract that the contractor is responsible for providing you with all releases of lien. If this clause is not included, it may become the homeowner's responsibility.

What is a Partial Release of Lien?
As each payment is made for a particular part of your job, you should receive a partial release of lien for all materials and labor to date. Upon completion of the entire project, make sure you receive a final release of lien.

In what instance could a Lien be imposed against your property?
Let's say, for example, that you hire a contractor for a $10,000 bathroom remodeling project. You pay the con-tractor the $10,000 in full, but he neglects to pay three material suppliers who sent supplies used on your project. There is no clause in your contract stating that the contractor is responsible for providing you with releases of lien, and the contractor has neglected to supply you with them. Each supplier who has not been paid may then place a lien against your property until they have been paid.

How does a lien affect you legally?
You cannot sell or transfer ownership of your property until all outstanding liens have been paid. You may also find you are unable to refinance your mortgage or secure a home equity loan if you have an outstanding lien or liens. In rare instances, property owners with outstanding liens may be required to sell their property to satisfy them.

In General
Lien law provisions vary from one state to another. To confirm lien law provisions in your state, contact the Division of Consumer Services or the Real Estate Commission for your area.

It is important to include a release of lien clause in your contract. This clause should state that the contractor must furnish you with a partial release of lien from all subcontractors and suppliers upon each payment, with a final release of lien from all subcontractors, suppliers and the contractor himself upon completion of the project and final payment. Remember not to make any payments without receiving lien releases. A sample copy of a final release of lien is provided. 


-------------------------------------------------------
FINAL RELEASE OF LIEN

KNOWN ALL MEN BY THESE PRESENTS, that the undersigned, for the sum of lawful money of the United States of America, to the undersigned in hand paid, the receipt whereof is hereby acknowledged, does hereby waive, release and relinquish the undersigned's right to claim, demand or impose a lien in the sum of $ for work done or materials furnished up to the day of , 20 on the property described below and made a part hereof. Full payment reflects zero balance due.

Property COMPANY NAME

BY: 
TITLE

Signed, sealed and delivered
in the presence of:

(Witness)


(NOTARY)

Reference:

Check Number: 

Check Date: 

------------------------------------------------

Steve Gonzalez is a master home builder / consultant / and author of "Before You Hire A Contractor" / ConsumerPress.com / Copyright 2008
For more information about how we can help you or to obtain a quote call 954-817-3030 or use our contact form.