QUICK TIPS
How to Negotiate Home Improvement Contracts
by Steve Gonzalez, C.G.C.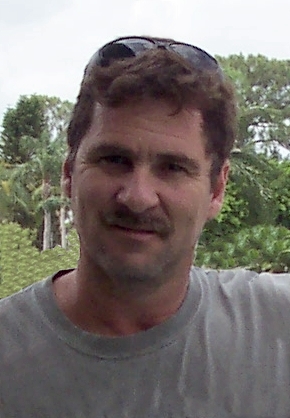 Steve Gonzalez, C.G.C
In the building profession, a contract is generally defined as a legal document between the contractor and owner(s) of a property where one party agrees to perform labor and/or services and/or supply necessary materials to complete a project and the other party agrees to make payment for same. In many states, contracts are legally required.

It should be noted that proposals and contracts are often one in the same. When issued separately, their con-tent and specifications should be checked to be sure they are identical. The following categories should be included:

Specifications
Discuss with the contractors any specifications pertaining to your project which you feel should be included in writing. Specifications are any and all items you wish to be noted on the contract.

If you are not using an architect, your list of specifications should be given to each contractor upon his initial visit so that he may properly price the job.

Add to your specifications list a request for both partial and final releases of lien from major suppliers and all sub-contractors. 

Be sure the contract states that the contractor will be the receiver of any and all permits and variance approvals.
Make certain you provide each contractor with a final list of specifications and purchase allowances or model numbers. This will ensure proper bidding guidelines and allow the contractors to bid comparatively.

Ask each contractor to supply you with product samples or brochures with the written proposal. Hold on to the product samples you are given to compare with the actual products provided to you at the time of installation.



Purchase Allowances
Contracts with allowances included in the price afford you the opportunity to shop for and choose fixtures of your own choice. These allowances also give you the breakdown you need to see how much money is being spent on fixtures.
For example: for a bathroom project, you may request allowances for plumbing fixtures, tile, electrical fixtures, mirrors, wallpaper, cabinets, shower doors, towel bars and other fixtures.

In the event the amount of money paid for the allowances exceeds the amount specified in the contract, the amount in excess is due to the contractor. Accordingly, if the amount of money paid for the allowances is less than was specified in the contract, the customer should receive the difference as a refund (provided there are no other arrangements in writing). 

Contractors generally prefer to purchase the allowance items on their account(s), thereby keeping the project on schedule and coordinating measurements and specifications of the fixtures being selected. If you decide to choose your own fixtures and let the contractor do the purchasing, he may charge you an additional handling charge for purchase, pickup and delivery. Many contractors offer their contractor discounts to homeowners, therefore, after deducting any handling charges, you may find you are still getting the best price on the fixtures.

If you decide not to have purchase allowances, make sure the contractor specifies in the contract the fixtures (including brand name, color or shade, model and model number) to be used on your project. 

Project Schedule
Ask each contractor how much time is needed to submit the proposal for your project and on what date the work can be commenced. Inquire about other jobs the contractors are currently working on.

Confirm that the contractor you choose is readily available to commence your project with full intentions of starting and supervising your project on the commencement date listed on the contract.

If you've hired an architect, inform the contractors that you will schedule a meeting between homeowner, architect and contractor prior to the signing of the contract and job commencement. This is an important part of your project planning. Having two professionals consulting about your project with you prior to commencement can save you time, money and aggravation. Architects are design professionals, while most contractors are concerned with the physical development of projects, the cost of materials, labor and numerous other factors. Coordinating their services will help keep your project on schedule.

Your project may require interior design, landscape design, or other design services. Be sure to consult with the tradesperson who will be performing the design work before your draftsperson completes your plans. This can also help you avoid delays in your project schedule.

Duration of Project
Discuss the estimated duration of project with the contractor. Request a date of completion in the written proposal. 

A clause may be added for penalties when a project is completed after the completion date listed on the contract. Penalties may then be assessed, as long as the reason for late completion is not listed as an exception (weather, acts of public authority, etc.) in the contract. Keep in mind that if you request a penalty for late completion, the contractor may request a bonus for early completion. 


Change Orders
Control your budget. Proper planning of the project will eliminate the need for extras or change orders, which can be expensive. Written change orders and extras, including prices, should be signed for by both the owner(s) and contractor prior to their production.

Draw Schedules
On small jobs (under $10,000), many contractors require up to a 50% deposit to commence work. On larger jobs (over $10,000), usually a 10-20% deposit is required as first draw.

When a contractor submits a proposal, the draws are scheduled (as needed) with a retainer (generally 10-20%) upon completion of the project. Some states regulate both the amount of deposit and the payment schedule through home improvement laws.

Be sure a minimum 10% retainer is held on the final draw until final inspection and satisfactory completion of all items noted on punch lists (lists of items that need to be completed, mainly detail work).

If, for instance, the contract amount is $100,000 and the project is a 2 bedroom/2 bath addition, 6 draws should be adequate. Draw amounts will vary according to type, duration and cost of a project.

Thoroughly inspect the entire project before signing a certificate of completion and making the final payment. All final releases of lien should be in writing and in your possession before you release the final draw.
The contractor should supply you with a final release of lien and final invoice showing that the contract has been paid in full.

Be sure the draw schedule states what work shall be completed to date for each scheduled payment.

Remember:

 Before signing the contract, be sure all of the information on paper is to your expectations. If any aspect is unclear, call the contractor and/or architect and have them verify what it means. If you are still unclear about any part of the contract, you may want to consult an attorney. NEVER sign a blank or incomplete con-tract. Cross through all blank spaces that do not pertain to your job. Do not be rushed into signing. Obtain a copy of the contract for your records.

 Be sure all warranties and guarantees (including their duration) of both materials and workmanship have been stated in the contract.

 Your specifications should be included as well as the contractor's. The contract should state specifically the work being performed, the duration (including commencement and completion dates) of the project and should specify the types of materials (including brand, model, model number, color or shade, weight and/or thickness) that will be used.

 The allowances or model numbers should be listed with prices included. The total contract price and a detailed draw schedule must be included.

 A place for the owner(s) and contractor to sign and date as acceptance of the agreement is generally located on the last page of the contract. The signing of the contract should be witnessed by one or two other persons or a notary.

 All change orders should be in writing and specific, including cost of changes or additions, and should be signed by both the contractor and owner(s) prior to their production.

 When dealing with "cost plus" or "hourly rate" contracts, obtain written estimates with maximum amounts allowable to be charged.

 Be sure the contract states that you will be released from all liens. Make certain to obtain all releases of lien with each payment.

 Confirm that the contract specifies the contractor as the applicant and receiver of any and all required permits for the project, not the homeowner. If neither is stated, do not assume that the contractor is the receiver. Get everything in writing.

 Make sure a clean up clause is in the contract. Clean ups should be done at regular intervals throughout the project, with a final clean up upon completion.

The following is a checklist of what should be included in a contract:
Name of Owner(s)
Permanent Address of Owner(s)
Phone Number(s)
Job Name
Job Address
Job Phone Number(s)
Total Contract Amount
Payment Terms or Draw Schedule
Acceptance Date
Company Name
Contractor Name
Contractor License Number
Contractor Address
Contractor Phone Number(s)
Commencement Date
Completion Date
Project Delay Clause
Lien Release Requirements
Cancellation Clause
Warranties and/or Guarantees
Statement that work performed will meet code requirements
Unforeseeable work clause (for example: leaking pipes or electrical wiring problems behind walls)
Substitution of materials clause
Financing Information, if applicable
Permit Requirements
Liability Clause
Arbitration Clause
Clean up Clause
Days weekly and hours per day when
work will be performed
Termination Clause (in case of poor workmanship)
Steve Gonzalez is a master home builder / consultant / and author of "Before You Hire A Contractor" / ConsumerPress.com / Copyright 2008
For more information about how we can help you or to obtain a quote call 954-817-3030 or use our contact form.