QUICK TIPS
Obtaining Competitive Home Improvement Bids
by Steve Gonzalez, C.G.C.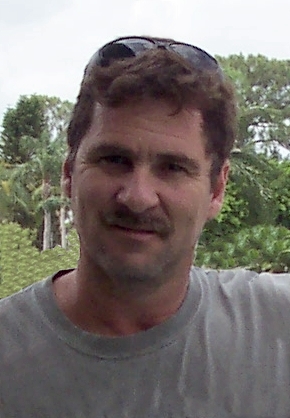 Steve Gonzalez, C.G.C
Most contractors strive to submit a proposal with the best price, as opposed to the cheapest price. The best price is determined by considering the full scope of a project, carefully figuring in all costs from beginning to end, then adding a reasonable profit.

Bids from low to high can vary thousands of dollars. There is much controversy as to which bid should be taken — low, middle or high. In the construction industry it is the general consensus that middle to upper middle bids are generally the best. These type bids allow for labor and material cost increases and other unforeseen situations, helping to prevent the contractor from cutting corners to finish the job.

Bids that are too low are a red flag for a host of problems. These can range from the underpayment of suppliers or low wages for workers to contracts that are purposely bid low, only to find that numerous items were left out of the contract and now need to be added through change orders. This can be a very costly process, and in the long run may cost you more than the highest bid.

However, extremely low bids given by a highly reputable contractor may warrant asking if something was left out or misunderstood.

Being vague will cause you to gather bids that are not comparable. Being specific (colors, model numbers, brand names, etc.) will give you a more accurate bid and allow the contractors to bid "apples for apples."

Time and Materials Bids
In general, these type contracts are risky due to the time factor, which may encourage the work to be done slowly. 

Time and materials bids are sometimes requested when a contractor can't determine the full scope of a project from reviewing heavily detailed plans, or when homeowners are doing part of the work themselves.

One of the few benefits of a time and materials contract is that you don't need to put down a large deposit. In any case, time and materials bid contracts should include a maximum cost amount (cap).

Labor Only Bids
Labor contracts are good for small projects, although they are usually given by subcontractors to general contractors. This type of contract may be acceptable if you can coordinate the purchase and delivery of materials and verify the time spent on the job.

In General
Some projects are quicker and easier to bid than others. These generally involve window replacement, roofing, siding, driveways and slabs, or other jobs that are bid on a cost-per-unit basis. For example, roofing and siding are bid in units of 100 square feet, called "squares" in the industry. Concrete is poured by the cubic yard and finished by the square foot.

Additions and remodeling projects which require that the structure of a home be modified will take longer to bid. This is due to more extensive figuring and the obtaining of bids from subcontractors, when necessary.

The size of a company may affect the bid amount. This is due to profit and overhead factors. A smaller company where the contractor does most of the work himself may offer a lower bid.

Discussing your bid directly with the contractor who will perform the work may help reduce misunderstandings.

When bids are submitted, always be sure they include the following:
Company Name
Company Address
Contractor Name
Contractor License Number
Contractor Insurance Coverage
Lien Release Requirements
Project Address
Project Phone Number
Name of Homeowner
Phone Number for Homeowner
Address of Homeowner
Guarantees/Warranties
Payment Schedule
Acceptance Date
Job Commencement Date
Job Completion Date
Project Delay Clause
Unforeseeable Work Clause
Substitution of Materials Clause
Financing Information Clause
Cancellation Clause
Liability Clause
Arbitration Clause
Permit Requirements
Total Contract Price
Allowances
Specifications

Confirm that the model numbers, brands and types of materials you requested are all properly listed in the bids.
Many bid proposals have a contract incorporated into them. Carefully read anything you are asked to sign. Never sign anything immediately. Don't be pressured or intimidat¬ed by anyone who tells you their bid is only good for one week.

Remember:
 Request that the contractor come out and personally bid your job.

 All bids should be in writing. NEVER accept a verbal bid under any circumstances.

 Do not accept bids over the phone for jobs that haven't been seen in person.

 Bids too good to be true usually are.

 Be sure the contract specifies which materials the contractor is to use and what specifications they meet.

 Ask for several references of jobs similar to yours.


Steve Gonzalez is a master home builder / consultant / and author of "Before You Hire A Contractor" / ConsumerPress.com / Copyright 2008


For more information about how we can help you or to obtain a quote call 954-817-3030 or use our contact form.